I love a clear brief, and I really appreciate a good schedule on a wedding day but sometimes you need a creative project that is all about purposely making art for the sake of satisfying your artistic call.
This project, entitled "Diapositive of an untouched heart," is exactly one of those project created by me and Carolina Rimondi, to stretch our creative muscles and create beauty for beauty's sake.
The team and I delved into the feelings and emotions of an alone bride - this shoot is both romantic and melancholic. Perhaps it's because you can't read the bride's mind… What is she feeling, really? Is it the warmth of love? Is it peace and tranquility? Or is she overwhelmed by excitement? Or maybe it's a touch of emotional sadness for what she's leaving behind?
"Melancholy" once said Italo Calvin, "is sadness that has taken on lightness…" This quote's inspired not only the styling, but also the way those moments are expressed visually through my lens. It's all about the poetry, the lightness, the way gracefulness intertwines with shadows that somehow hide a heaviness of heart…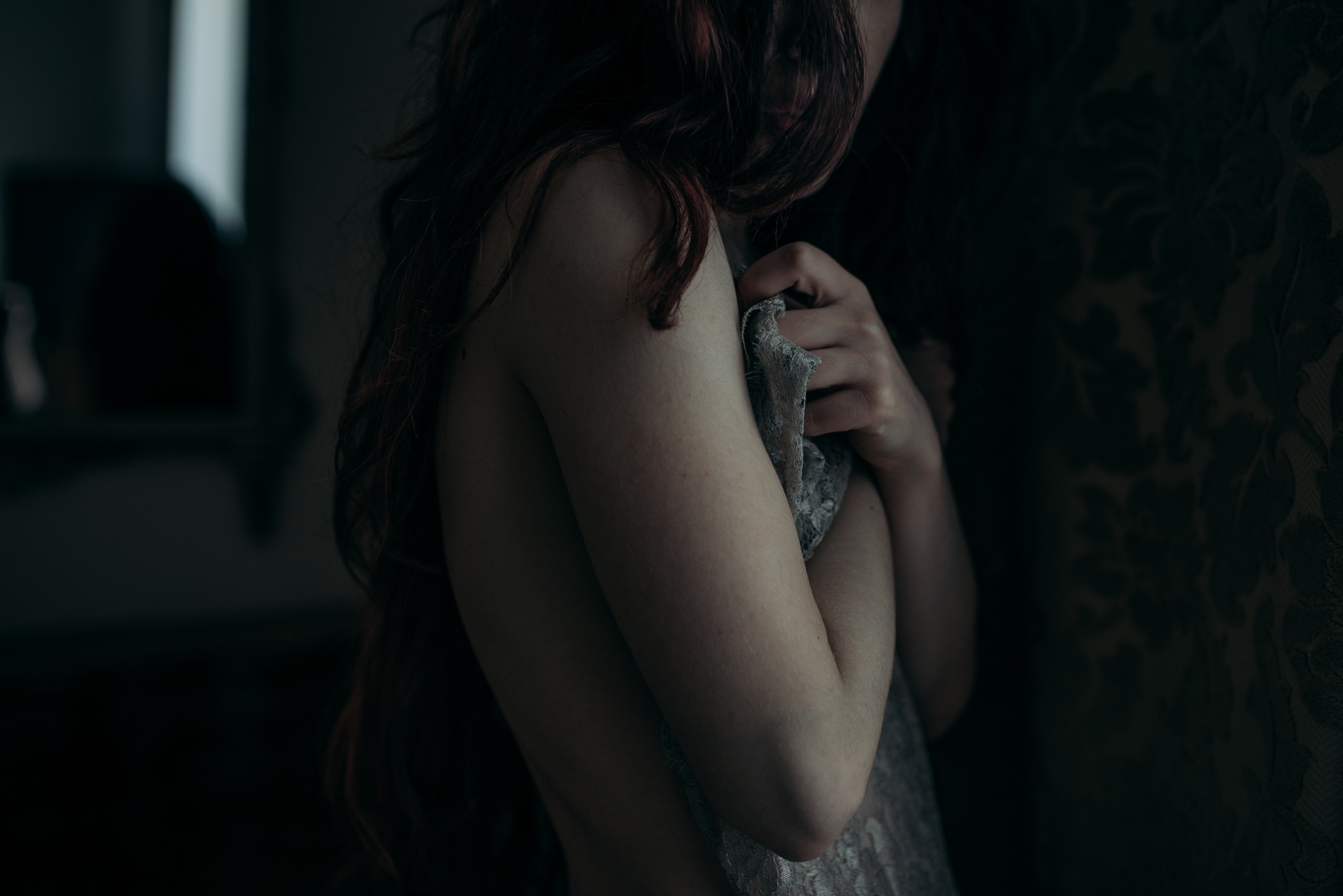 It was such a pleasure to work with Betty Soldi once again, as well as Anna Fucà Atelier and our model and make up artist Margherita Cesarano at the Grand Hotel Rimini, one of those historic Italian hotels that has been home to the celebrities of old times and iconic people like "La Dolce Vita" director Federico Fellini.
Concept: Carolina Rimondi & Elisabetta Marzetti // Venue: Grand Hotel Rimini // Dress: Anna Fucà Atelier // Model: Margherita Cesarano // MUA: Margherita Cesarano // Stationery: Betty Soldi