On March this year I had the opportunity of experiencing a side of Florence I had never experienced before. This world of guest-houses that are perfectly designed to make your stay feel like an extravagant version of your home life feels new and surreal to me. How can you possibly feel at home while staying in a centuries old palace, with painted ceilings and in-room bath tabs?
It turns out, it is possible. And Betty Soldi is the woman that made this magical experience possible for me when she offered me the opportunity to stay at her boutique hotels SoprArno Suites and Ad Astra, located in the Oltrarno area of Florence, on the occasion of one of Pitti's Taste events.
So magical that last week I decided to spend my birthday in Florence at Soprarno with my better half, Marco.
Now, this is definitely my dream place.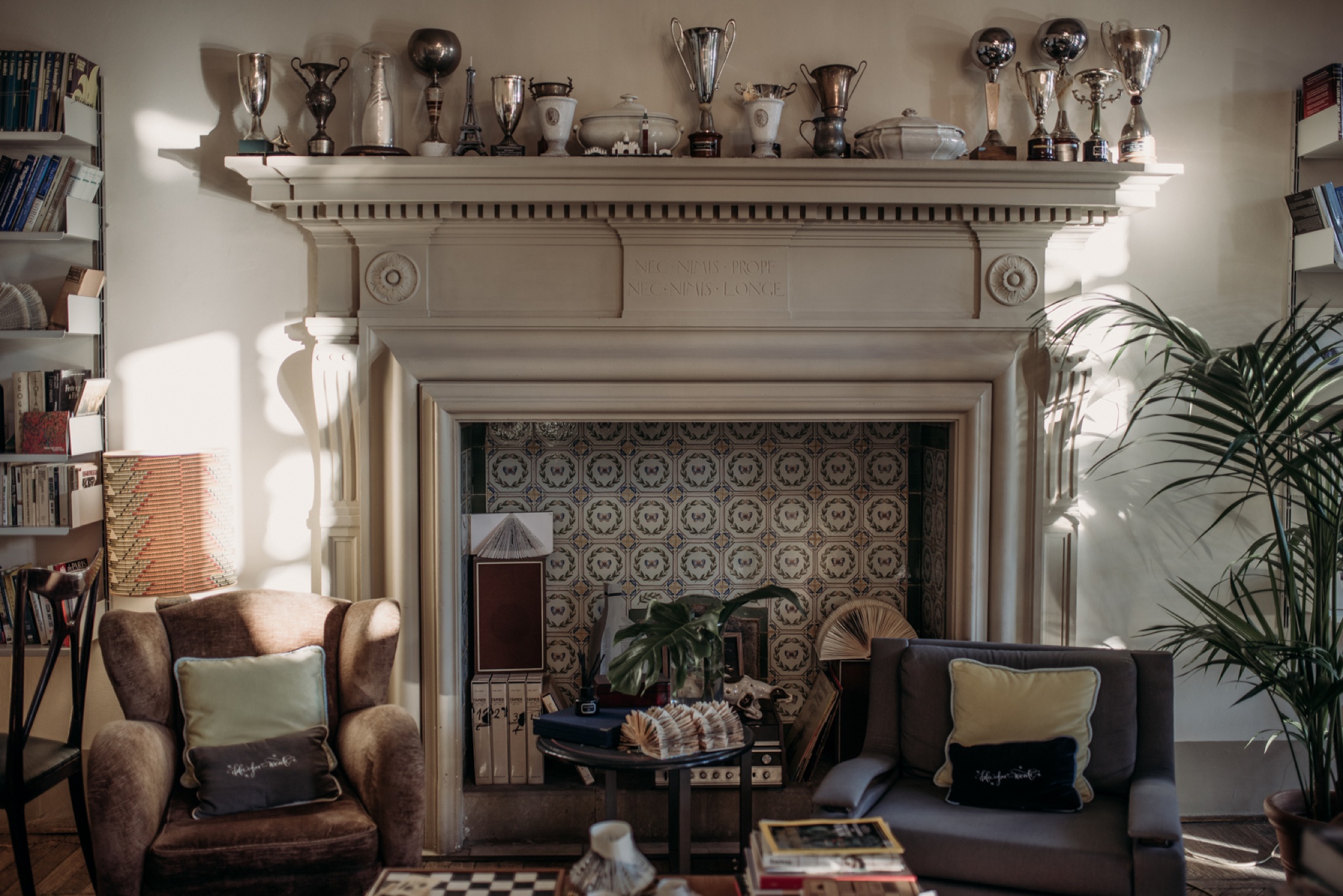 SOPRARNO SUITES' STYLE
There is something incredibly unique about SoprArno. Perhaps it's the way industrial-meets-classic-meets-eclectic. The intimate 11 rooms are all furnished with the most unique decor elements - up-cycled and reclaimed pieces, found in markets and auctions, beautifully adorn rooms that would have otherwise felt just like any other hotel in Florence - opulent and "seen-it-all-before". Except, there is nothing quite that classical about this boutique hotel - something that made my stay intriguing… I love the way reality is intertwined with mystery, so staying at SoprArno, a place where every room has its own style and where every piece of decor comes from an unknown past, was a real treat for me.
ANDCOMPANY SHOP
The beauty of Soprarno doesn't end in the rooms, its library or kitchen… Because its owners, Betty and Matteo also own a delightful shop / workshop - AndCompany, a place where you can buy reclaimed furniture, lamps, industrial pieces and antiques, but also a creative space where you get to enjoy Betty's craftsmanship and calligraphy skills applied to her own products - from tea cups to clothes, personalised cards and paper crafts.
AndCompany is a place where magic happens…
If you're thinking of going to Florence, SoprArno and Ad Astra are definitely at the top of my recommended places.
Experience the magic… I promise you that you won't be disappointed.